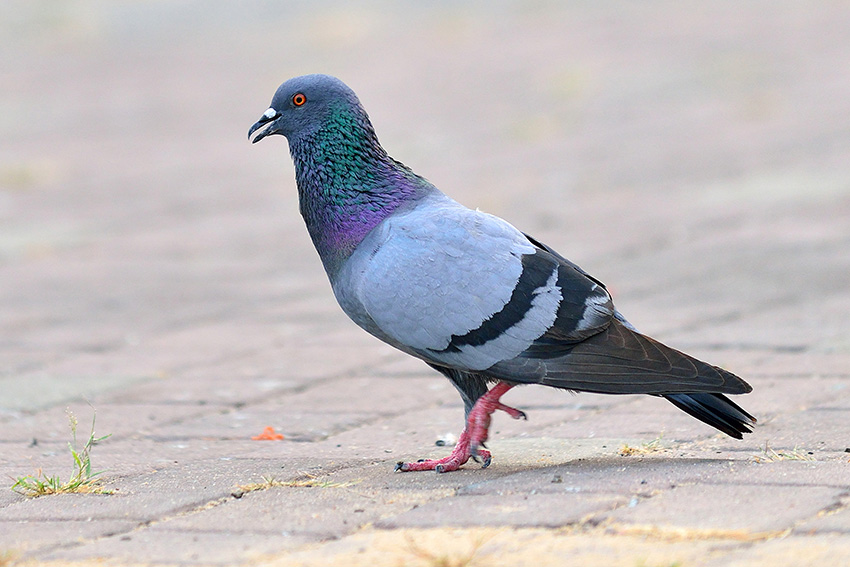 Pigeon Control, Trapping & Removal Services
We can rid you of Pigeon problems safely and efficiently
If you've ever traveled to New York City, you're all too familiar with pigeons. Pigeons are grey birds that feed primarily on grains and seeds, as well as any food fed to them by humans. Pigeons inhabit many of the world's large cities, possibly even your own. As social birds, pigeons are often found in groups or flocks. Pigeons can cause disruption on your property when they are searching for nesting sites. There is even a fear of the transmission of disease from pigeon droppings. Besides being a danger in the air, the droppings left by gulls may contain acid that can destroy the materials used to build your house like wood and metal.
If you are worried about the spread of diseases from pigeons and the damage that they are causing on your property, then it is time to call in the team of experts at Trutech to help. Our licensed specialists have the tools and knowledge for an efficient pigeon removal from your property. If you are worried about the potential threats of these birds, one of our specialists know the proper pigeon control methods to implement.
At Trutech, we value the lives of each and every animal that we come across. That is why our humane pigeon removal techniques are not only effective but are also ethical. No matter what your issue is, the experts at Trutech are here to help. Don't wait until pigeons cause hundreds of dollars worth of damage to your property. Call Trutech for all of your pigeon removal and pigeon control needs.

ANIMAL SOUNDS

ASK A TECHNICIAN ABOUT Pigeon Control
Learn More

APPEARANCE
The appearance of pigeons varies a great deal. Seed-eating species tend to have neutral-colored beaks, gray feathers, white backsides, and black stripes on their wings and tails. On the other hand, primarily fruit-eating varieties often display bright-colored feathers and orange beaks. On average, pigeons are about a foot long and weigh around 13 ounces.

DIET
Pigeons pluck seeds from the ground and eat fruit straight from trees. In fact, large flocks often work together to pick an area clean. Big, easy-to-reach fruit is left for larger pigeons, while the smaller birds stick to tiny, hard-to-reach items. During times when food is scarce, the pests also feed on flowers, as well as snails, lizards, and insects.

HABITAT
Pigeons can be found in deserts, forests, and urban habitats alike. The only places they're not seen are those that experience extreme, arctic cold. These highly adaptable birds are known for scavenging scraps from the ground or garbage cans in big cities, where their populations can grow quite large. However, they're also a major nuisance for farmers in rural areas, causing inventory loss and contamination issues when they gather around grain elevators and mills.